Fountain House Lahore
Fountain House Lahore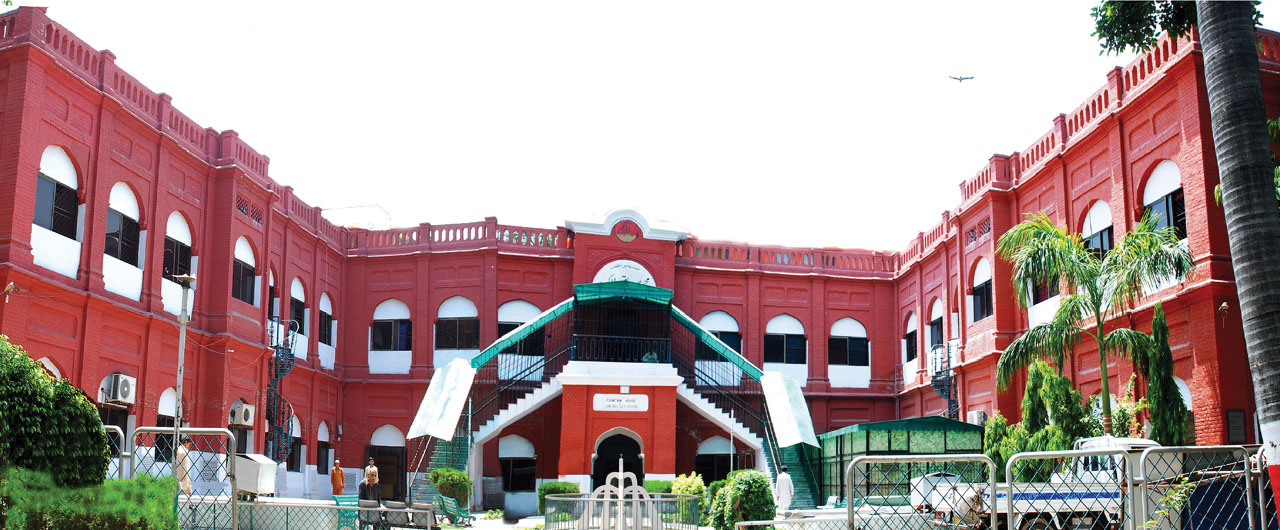 Fountain House Lahore is the second Fountain House of the world after Fountain House Newyork N.Y. (USA).In 1965, Prof. Dr. Mohammad Rashid Chaudhry (Late) a founder member of the Lahore Mental Health association (LMHA), worked out a plan for the establishment of a rehabilitation center for the mentally ill in Lahore. A formal proposal entitled "Establishment of a Half-Way House and Day-Night Rehabilitation Unit for persons with Mental Illness" was submitted to the Govt. of Pakistan in 1965. After approval by the Govt. in 1968, the proposal was sent to the Social and Rehabilitation Services ,Department of Health, Education and Welfare, Govt. of USA for the purpose of obtaining technical and financial assistance.

Our Doctors
Sed congue elit malesuada nibh, a varius odio vehicula aliquet. Aliquam consequat, nunc quis
Our Consultants
Sed congue elit malesuada nibh, a varius odio vehicula aliquet. Aliquam consequat, nunc quis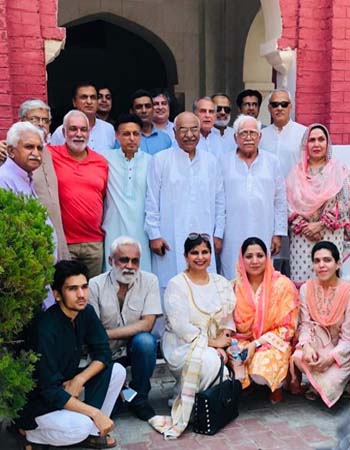 Professional Staff
Sed congue elit malesuada nibh, a varius odio vehicula aliquet. Aliquam consequat, nunc quis
Our Psychiatrist
Sed congue elit malesuada nibh, a varius odio vehicula aliquet. Aliquam consequat, nunc quis
In 1971 Mr. John H. Beard, Executive Director, Fountain House, New York as a consultant of Social and Rehabilitation Services, Washington USA visited the Rehabilitation Unit of Lahore Mental Health Association. The close relationship that developed as a result of the technical collaboration between the two houses led to the adoption of the name of Fountain House For The Rehabilitation Center In Lahore Thus came into existence Fountain House Lahore. Presently, Fountain House Indoor facility caters to the rehabilitations needs of 400 members (patients) including 100 females. The Free Out Patient Department with Pharmacy along with the many Volunteer Consultants who have joined Fountain House including Skin Specialist (Dermatologist), General Physician & Gynecologist etc is successfully providing psychiatric and psychological consultation facility to particularly poverty stricken persons suffering from Mental Disorders not only from Lahore and Suburban areas but also to the members (patients) from outstation. Whereas free medicine is provided to the deserving patients' families from zakat and donations. The approach that we've evolved - our working community - offers people living with mental illness a sense of belonging and the opportunity to form relationships, so they can take the vital steps toward mental health. Membership in Fountain House has been proven to reduce re-hospitalizations and to improve overall health.
Facilities
Allied Therapies
Psycho Darama Therapy Unit
Members, having aptitude for acting, are participating in different psycho drama activities for their rehabilitation. Psycho drama therapy gives an opportunity to evaluate their behavior, reflects on how the past incidents is getting played out in the present and more understanding of particular situations in their lives.
Vocational Therapy Unit
Members, having peculiar interest, are engaged in different art and craft activities for their rehabilitation; Painting, sketching, coloring, Crafting , flower making, card making, candle making.
Occupation Therapy Unit
Job skills are being taught to the Patients having interests in vocational training , are guided to improve job skills in order to make them useful and productive member of the society and having earning hands for their families.
Music Therapy Unit
Aim of music therapy is to help people with mental illnesses (Schizophrenia ) with following objectives: To develop relationships and to address issues that they may not be able to express using words: Reduce muscles tension.
Sports Therapy Unit
Physical fitness and mental stability are related to each other. It is found that motor, emotional and social behaviors are significantly improved by regular sports like cricket, badminton, table tennis, exercise , athletics etc.
Spritual Therapy Unit
Most of the time, people seek out the help of their religious leaders by virtue of their deep faith in them. However a spiritual therapist provides similar services but with a greater focus on listing and serving to bring everything into balance and focus.